Holiday Gift Guide 2015
Is it just me or does it seem like the holiday shopping deals started way earlier this year? Or am I just totally disorganized this year and feel like I'm already behind the game? Either way, holiday shopping season is upon us in full swing. I'm pretty sure Black Friday started on Tuesday last week, and who knows if Cyber Monday is even a thing anymore. None the less, there's a lot of shopping to be done and lots of great deals to be had out there.
I've seen a lot of good deals this year already on some normally high-ticket items like Kitchenaid Mixers and Bose Headphones. And if you know me, you know I love a good deal (especially if it involves CVS ExtraBucks). But when I'm buying gifts for friends and family, I always like to get something a little unique and memorable that will usually bring a smile to someone's face when they unwrap it … either because it's sentimental or just plain ridiculous.
I've compiled a short holiday gift guide with some of my favorite gifts that I've recently given (and received) from a mix of different spots on the interwebs from very small local businesses to brands I just love.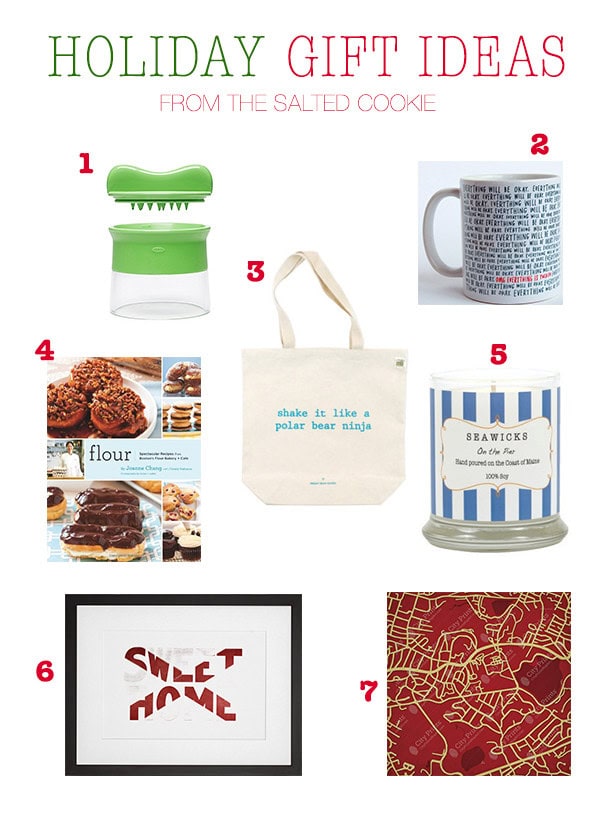 So without further adieu, here are some of my favorite gifts to give, and receive!
So those are just a few of my favorite things. I love that many of these are small local businesses, which are always great to support. And the best part is that all of these gifts are great year round, not just at the holidays. So bookmark this post for when you're scrambling for a last minute Mother's Day, birthday or Father's day gift next year. A lot of the sites are running holiday specials, so check them out now to catch any good deals before they are gone. Happy shopping!