In a Nutshell: Year-End and Flo-Rida
It's been a while since one of these little life recap posts. I had good intentions of doing a poignant 2015 year in review post and something about 2016 resolutions, but as soon it was the new year and back to reality with work, it's become harder and harder to keep up with staying on top of my blogging schedule. Luckily, I've taken advantage of the snowy Boston weekend to catch up on lots of baking and lots of blogging!
So let's just get right into it. 2015 was a big year. Much to my dismay, I did turn 30 … though I will continue to celebrate the anniversary of my 29th birthday for years to come. On the upside, I didn't turn into a pile of spinster ashes when the clock struck midnight on the 31st of March, so that was definitely good. I traveled a LOT in 2015. In fact, I went and counted: 51 flights, 16 Amtrak train rides, and spent nearly 100 nights in a hotel. Mostly for work, but I also got in some fun vacations with friends. My favorite view is right around sunset landing over Boston. Love that dirty water.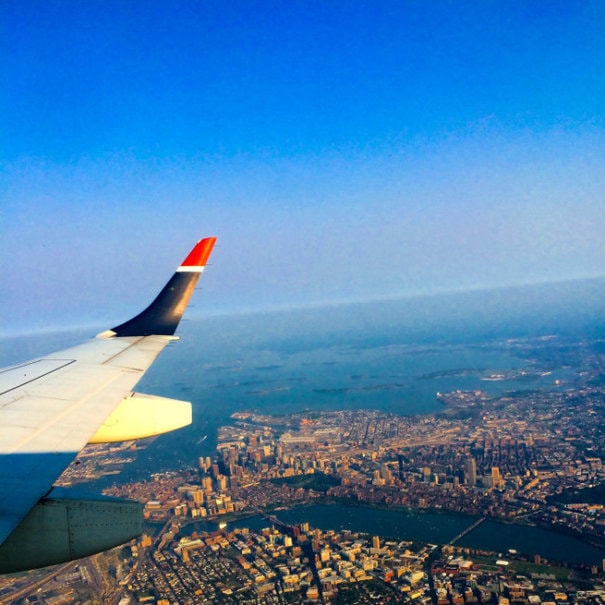 I traveled to Salt Lake City for the first time for work and spent 6 months working in Philly. In April, I enjoyed 6 amazingly relaxing days on the beach in sunny Punta Cana with my friends Katie and Caitlin.
And in May made my first trip to Portland, Oregon for my first food blogger conference that my friend Allie came with me to. I'm fairly certain we gained at least 8lbs in two days from all of the amazing food. It was such a great experience, and we made new foodie friends like Recipe Runner and Cooking with Beer.
I made several trips to New York City for work, and after many work trips to Chicago I finally got to enjoy a long weekend in Chicago for once for the BlogHer Conference with my friend Sarah.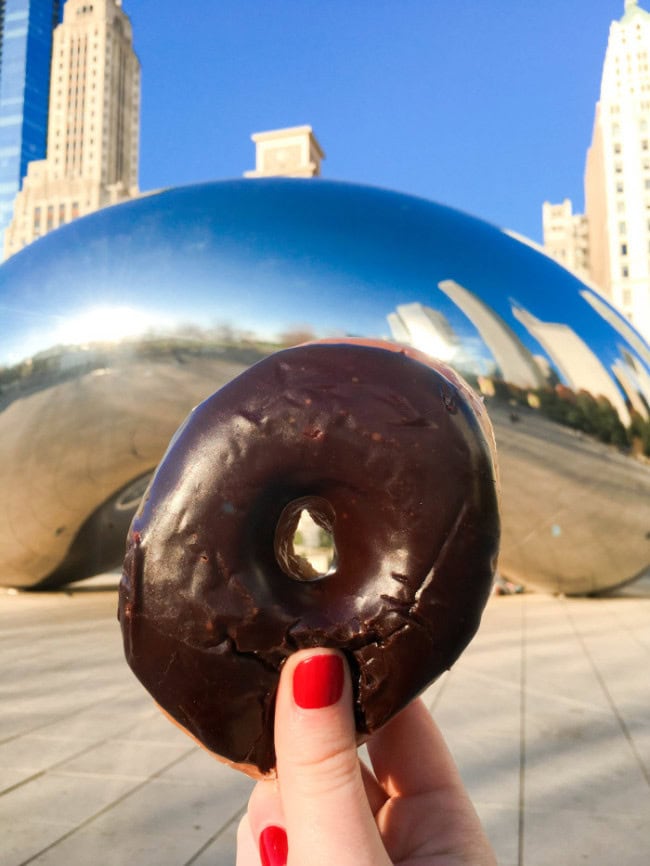 I became an auntie for the first time, which is pretty much the most amazing thing in the world. I have the world's absolute cutest nephew, who I have had the great pleasure of cuddling, kissing, and spending all of my money outfitting, but I leave the poopy diapers and late night feedings to my brother and sister-in-law. So I'm pretty sure being an auntie is the biggest win-win in the history of winning.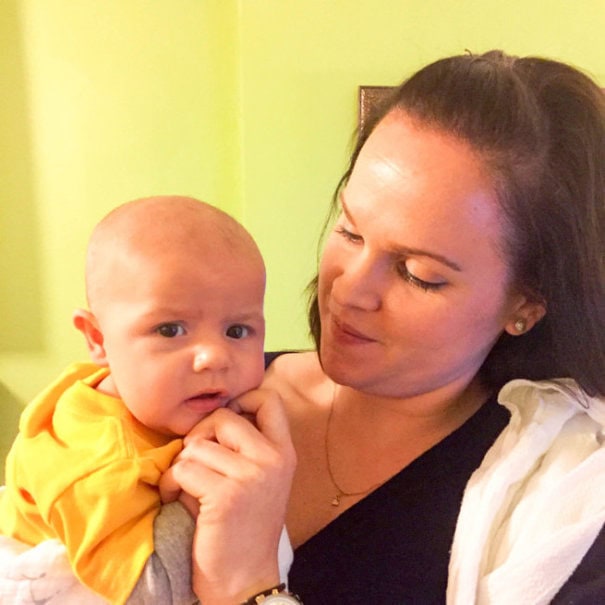 And I became this little peanut's godmother in November, so I have secured the responsibilities of teaching him the ways of the world (Nordstrom) and keeping him properly outfitted for the rest of his life.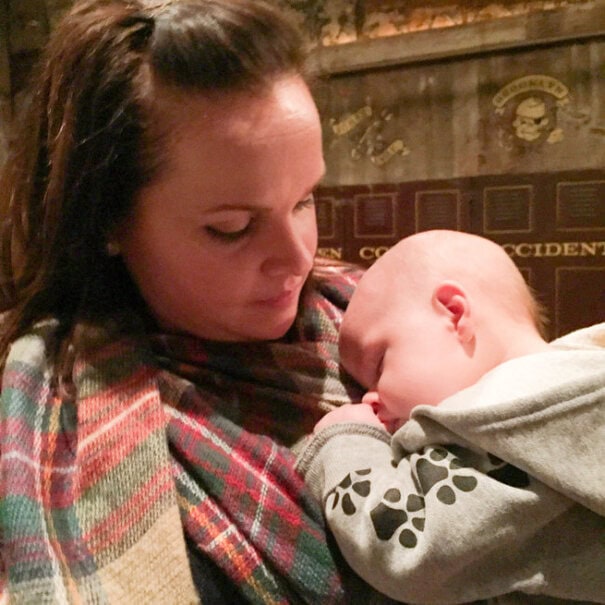 December was a whirlwind. I started a new very long-term project at work that now has me commuting to beautiful scenic Orlando, Florida on a weekly basis. Yep, you heard that right. I'm on the 6am flight out of Boston on Monday mornings and I battle the stroller-filled security lines at MCO on Thursday evenings to head back north. And that's what life will look like for the next two and a half years. While the commute can be a bit of a challenge when there are delays and screaming children and half the flight pre-boards with wheelchairs and strollers, waking up and seeing the sun in January, well that's okay by me. Plus I'm working on probably the coolest project down in Orlando and my team doesn't suck, so it's not a bad spot to be in right now.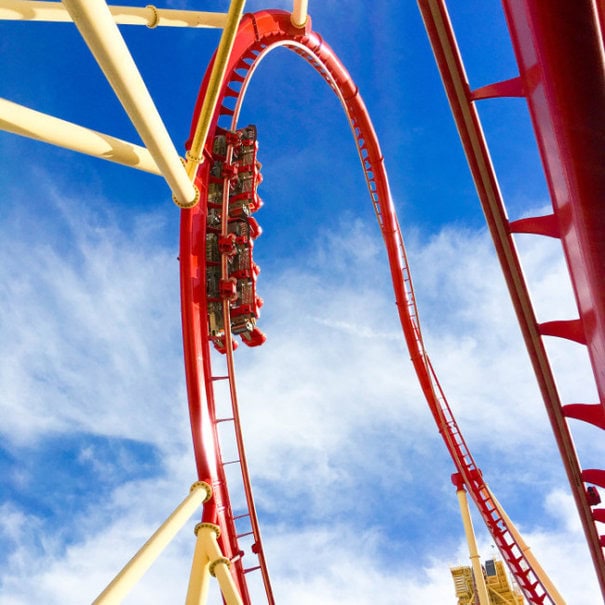 So I spent the first three weeks in December working in Florida Monday through Friday and then hosting and attending multiple holiday parties every Saturday night in December. Which makes me think that I never did a recap of this year's holiday party, which was a big excel-planned hit, but if you follow me on Instagram you would have seen this year's super-organized spreadsheet. The dessert table was "on fleek" as the kids say, with so many delicious options that my friends were packing to-go bags on their way out the door. The new addition appetizer this year that won the hearts and stomaches of my friends were definitely the maple bacon-wrapped tater tots. SO good.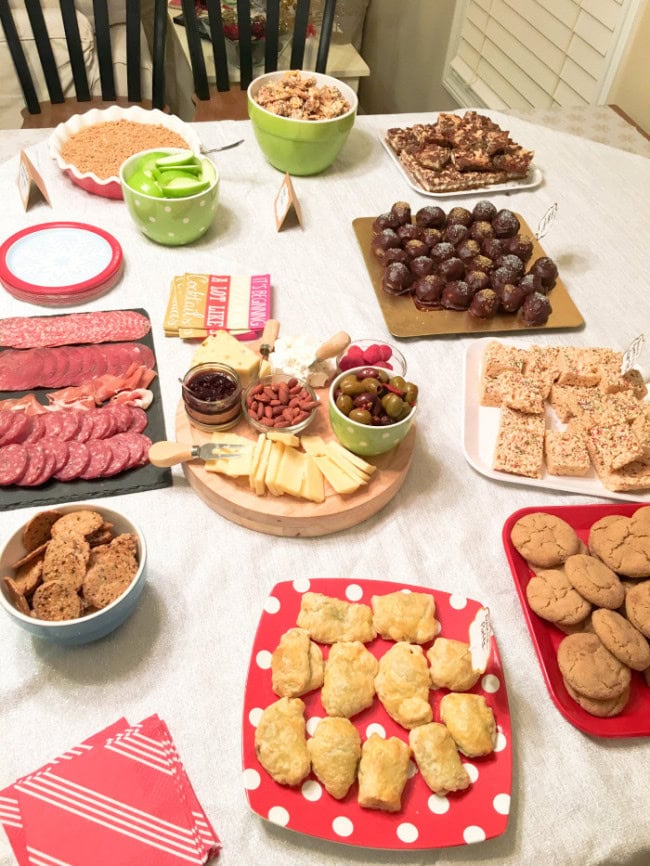 I also hosted my first ever holiday cookie swap, which was great. I normally participate in the Great Food Blogger's Cookie Swap, but due to user error on my end, I never submitted my form all the way, so missed it this year. But I rounded up 14 baking friends and coordinated a holiday swap with 17 delicious recipes in total. It was so much fun I'll definitely be organizing another one next year. I hope to include most, if not all, of the recipes on the blog at some point. I've already baked the Peppermint Pinwheels that my friend Ashley baked and sent me, and this recipe for White Chocolate Lemon Cookies that my friend Caroline baked.
Then Santa came, and brought me two weeks of no flying and lots of quality baby cuddles. Best Christmas ever. I spent the holidays down in Connecticut with my family doing a lot of this.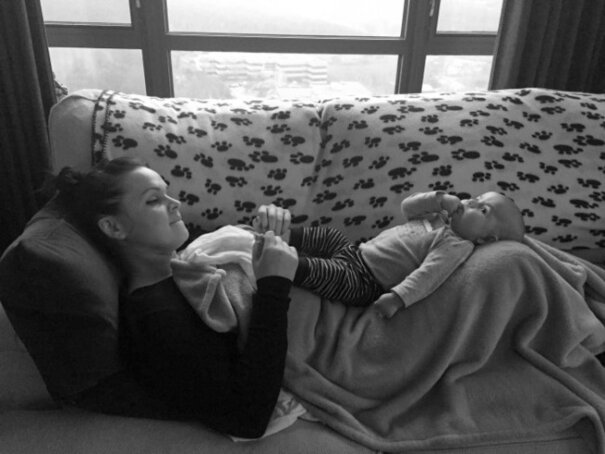 I also caught up on lots of baking. In case you missed any of them, here's my most recent recipe posts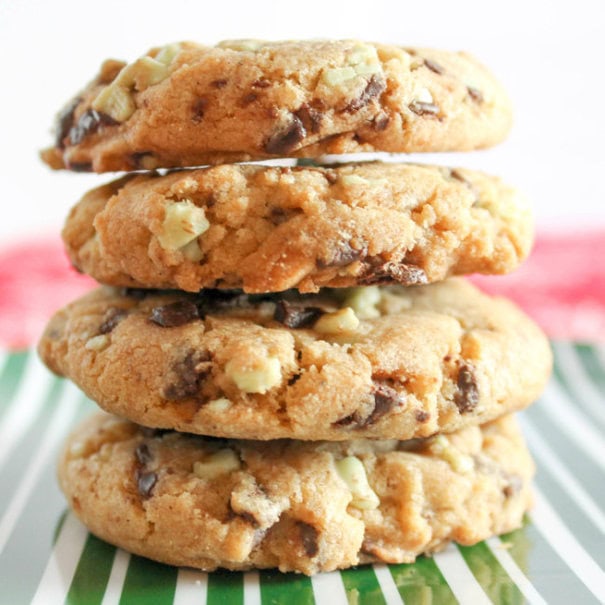 I rang in the New Year down the Cape with my parents, just like last year, which is the relaxing way to do it as a grown up, by binge watching Making a Murderer, getting 9 hours of sleep a night, and eating giant blueberry muffins from Grumpys on New Year's day.
And since then I've been back to the Flo Rida grind, which isn't a bad spot to be in now that winter has finally arrived in Southie. The inaccurate winter weather forecasts and parking wars have already started. May the odds be ever in your favor people of Boston.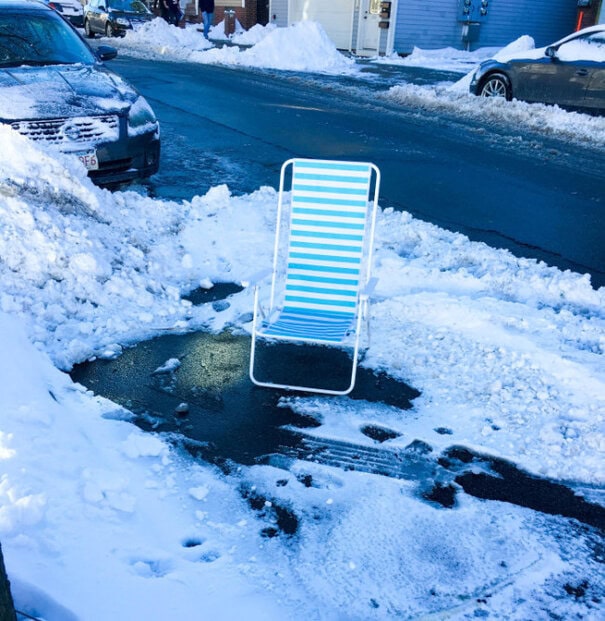 I've already started to plan some fun things for 2016. My parents are heading down to meet me in Orlando the first weekend in February to get our Disney on. And then Katie, Caitlin and I just booked our annual April trip – this time a West Coast adventure to Portland and Seattle!
And there's lots in store for The Salted Cookie in 2016. Since launching the newly designed www.thesaltedcookie.com back in late September, I've been working on upping the ante on my recipes and working with sponsors to create new delicious recipes. Stay tuned for a Valentine's creation that I baked up for Cake Boss baking at the end of this month. Here's a sneak peek …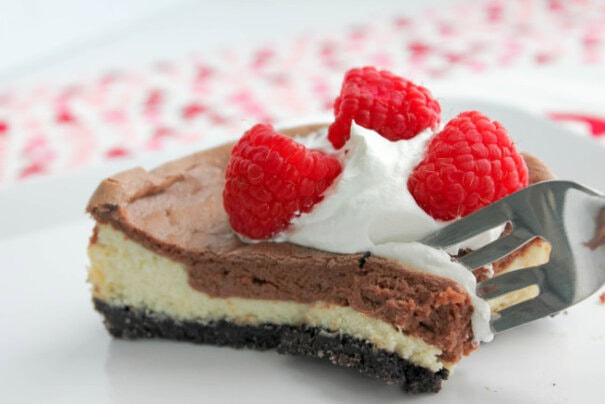 And that's it, in a nutshell! I'll just be up in the air leveraging all the synergies during the week, and baking new recipes for you all on the weekends. And counting down the days until summer.