Double Chocolate Espresso Cookies
Holy frigging cold. It went from peacoat weather to wrap yourself in a sub-zero sleeping bag and don't let any piece of flesh be exposed to the elements for more than 15 seconds before you get frostbite and lose all of your fingers. And I am not a fan. In fact, I came home at 1:30 this afternoon and have not left the house since. The best decision I made today was purchasing a head-to-toe set of flannel pjs at the Gap today, which I changed into at 1:30 when I got home and plan to never take off. So prepare yourself for tomorrow coworkers, because I'm coming in with this sweet plaid flannel getup on.
I did a lot of baking today. First, I made my cookies to send out for the Great Food Blogger Cookie Swap. I can't tell you quite yet what these are because I have to wait until December 11 to post the recipe, but Colleen and I did some taste testing tonight before I packaged up the other 3 dozen to send to my cookie blogger matches, and they are mind blowing. I may have a few of the samples for my coworkers tomorrow, that is if we don't finish them off tonight which is a real possibility.
So with this friggin freezing weather, I figure my coworkers will need a jolt of caffeine tomorrow morning in the office. My friend Sara who lives out in Oregon now sent me this recipe the other day for Double Chocolate Espresso Cookies and I figured before I go full-holiday in the kitchen these are a good end of November cookie. I also added in a little extra espresso to get my coworkers wired up tomorrow.
Ingredients:
2 1/4 sticks butter, softened
1 cup granulated sugar
1 cup light brown sugar
2 eggs
1 teaspoon vanilla extract
2 1/2 cups flour
3/4 cups unsweetened cocoa powder
1 teaspoon baking soda
1 teaspoon salt
3 tablespoons instant espresso powder
12 ounces semisweet chocolate chips
Step 1: Preheat the oven to 350 degrees. Cream butter and sugars. Add in eggs and vanilla extract and mix until incorporated.
Step 2: In a separate bowl, sift together flour, cocoa powder, baking soda, salt and espresso powder. Add to the wet batter and beat on slow until well mixed.
Step 3: Add in the chocolate chips and mix until evenly incorporated.
Step 4: On a parchment or sil-pat-lined baking sheet, use a medium cookie scoop to place even-size balls of dough. Press down lightly with your fingertips. Bake for 10-12 minutes and then cool on a wire rack.
Delicious. These are soft almost like a brownie, but the chocolate chips add a nice texture. And the espresso, woo, this will knock your socks off. I imagine dipping these in a hot cup of coffee in the morning will chase away any case of the Mondays.
Yesterday my friend Sarah (yes, I have about 30 friends named Sarah, try to keep up) hosted a Friendsgiving at her house in the burbs. It was a very grown-up Saturday night with great food, some laughs, and good friends. I brought one of the dessert options for the potluck, and not to be biased but I'll say I crushed it with my Slutty Cheesecake Bars. My friend George was quoted as saying "I want to take these and smash them in my beard for later." Here's a nice shot of some of my local cookie-lovin' coworkers from last night: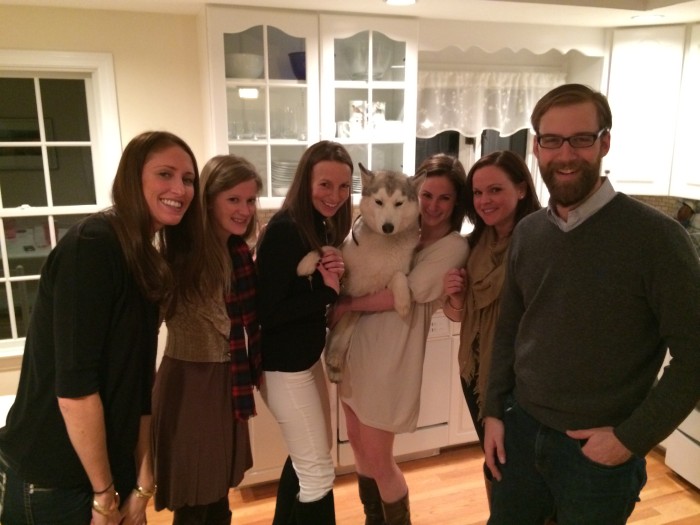 This morning I ventured out to Newbury Street to meet one of my favorite college friends Denise for brunch, since she was luckily in town from Houston. After brunch I was avoiding going into the blustery outdoors, so I made my way slowly through the mall. I stopped in Sur de la Table and was in bakers heaven with cartoon heart eyes when I saw all of the baking shelves of goodies. I bought some holiday sprinkles and a sampler of extracts. And then I made friends with the cashier who said I could come in anytime for coffee in exchange for cookie recipes. Sounds like a fair trade to me!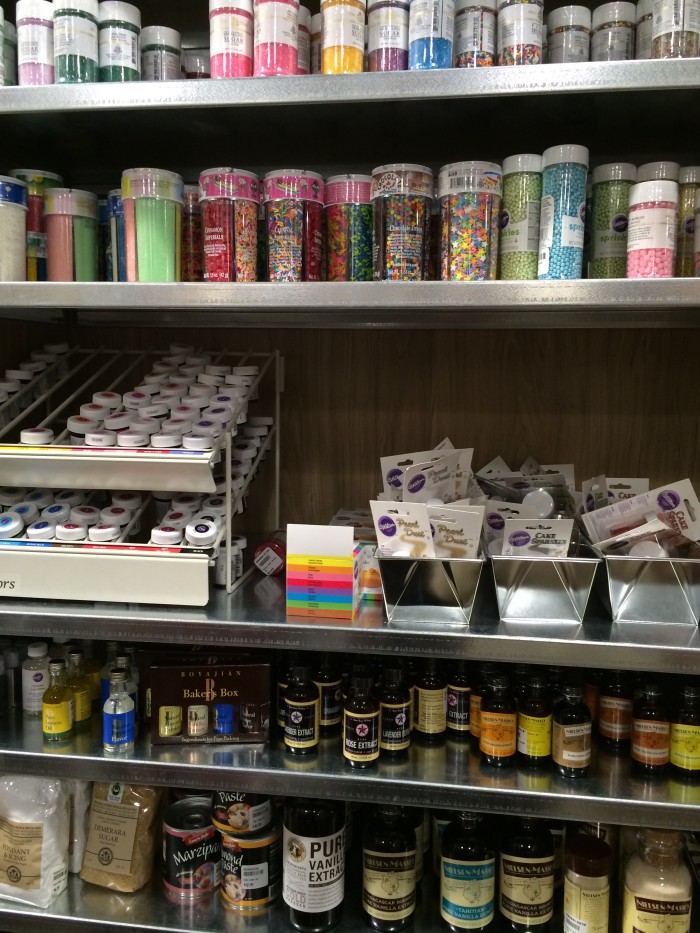 And finally, the best part of the weekend was our romantic frouple dinner tonight. Every time we get a new edition of Cooking Light magazine we make whatever is on the cover. Last week it was this delicious beef stew which Colleen put in the crock pot this morning. And we romantically ate it together tonight and it warmed the soul. Absolutely delicious.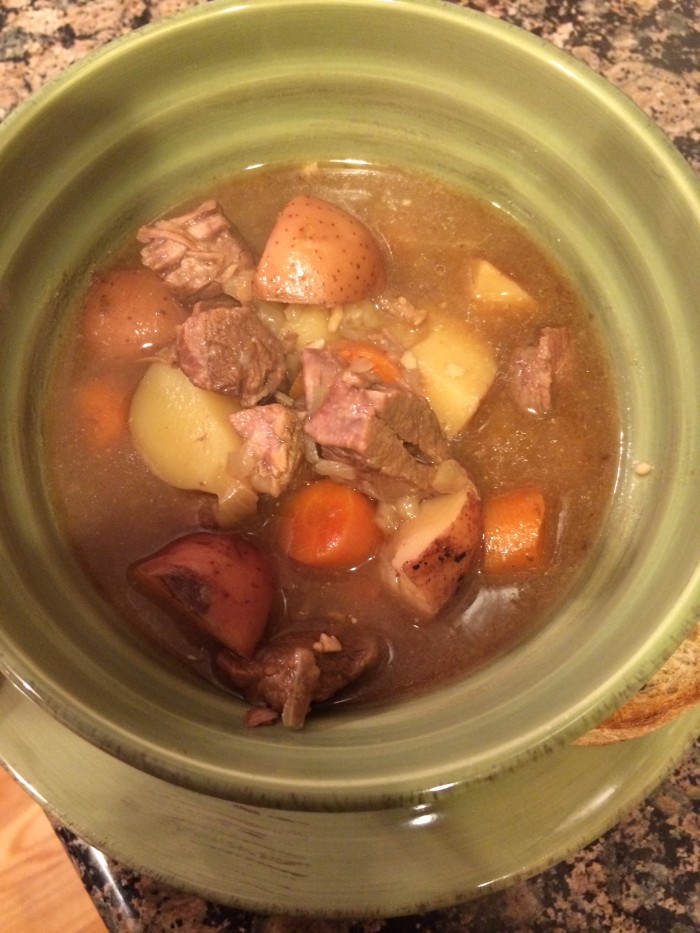 More importantly, we are on the final two episodes of Friday Night Lights. I think I'm going to be depressed when Tim Riggins is no longer a part of my life. But as they say, Texas Forever. Happy Thanksgiving week everybody. Travel safe and everything in moderation (ha ha, yeah right).