In a Nutshell: Uncle Jimmy's Dinner, Gold Status and Baby C
Happy Friday! We made it. Phew! This was a long week, and I am happy to rub it in a bit that I'm taking a few vacation days to enjoy an extra long weekend so bring on the sunshine and 10am happy hour, I'm ready. I'm still trying to get a good cadence for these nutshell posts, but this summer has been jam packed busy so forcing myself to sit down and write the posts has become a bit challenging, but I owe it to you my faithful readers (mom, and my friends' moms) to keep you updated! The past two weeks has been a combination of more work travel, obscene amounts of delicious food and a big arrival!
Uncle Jimmy's Annual Dinner: Every year my Uncle Jimmy comes to the Cape to cook up a culinary masterpiece, while we eagerly taste test all of his new delicious creations while enjoying bottles of wine lakeside at sunset. Not a bad life at all. It's a marathon not a sprint, so you've gotta get your stretch pants on and pace yourself on the vino if you're going to last the entire 6 plus hour event. It's always one of my favorite weekends of the year that I look forward to all summer. And I get to pick one friend as my guest of honor each year, so this year I went with one of my most mature friends who I knew could last through dessert like a champ – Allie.  Also, because we needed to start prepping ourselves and training for this upcoming bachelorette weekend. This year's appetizer was fresh figs stuffed with goat cheese and mint, wrapped in prosciutto and popped on the grill for a bit. This is a shot of Uncle Jimmy in action!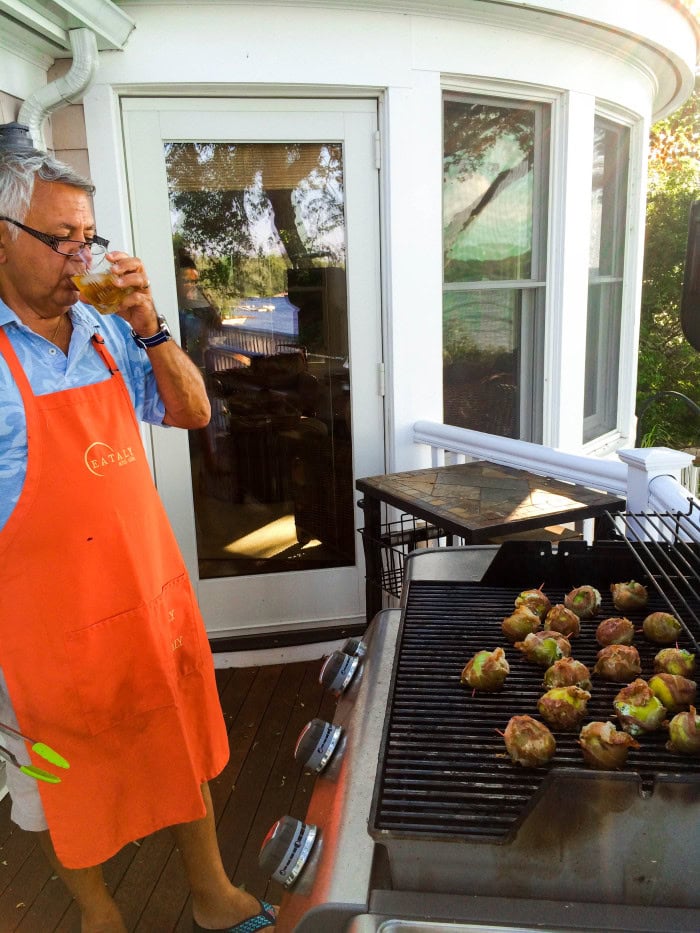 Up close and personal with the goat cheese stuffed figs. So good!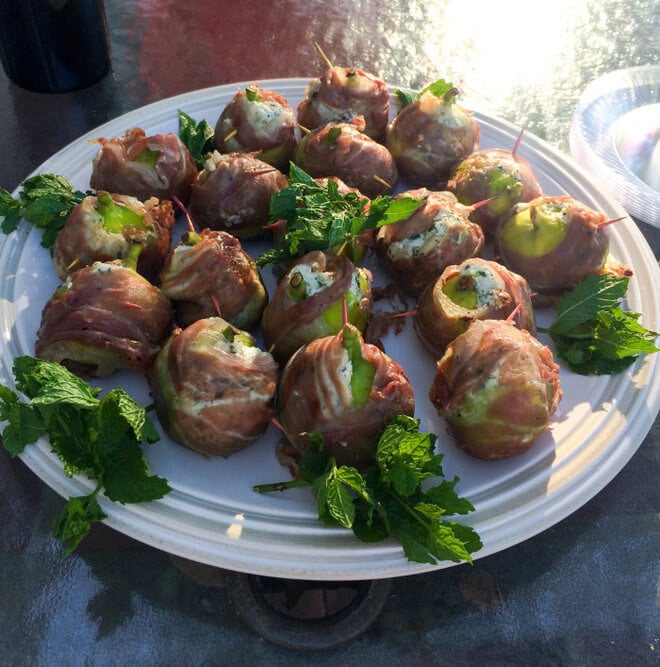 Another appetizer was this grilling cheese from Narragansett Creamery, which literally was this delicious cheese that Uncle Jimmy sliced up and grilled up in a nonstick pan. I cannot even describe to you the deliciousness of this invention. Go find it, make it, and thank me later.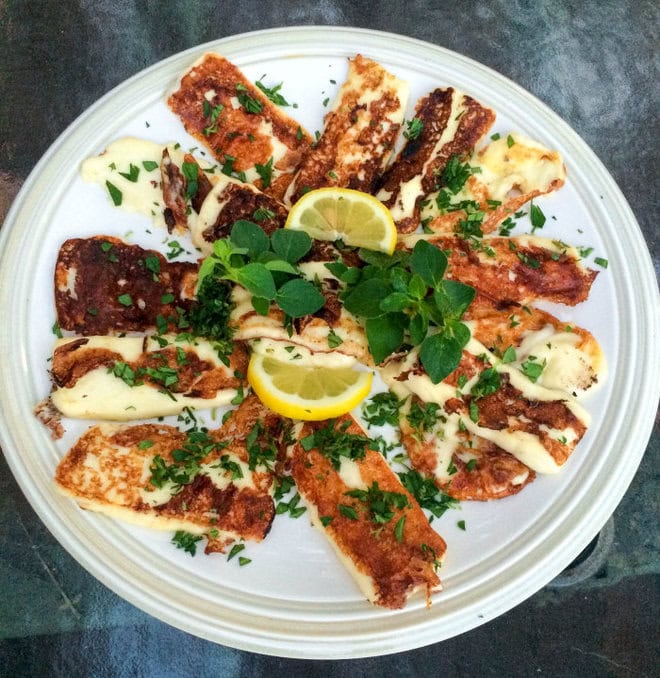 Dinner was Chicken Scarpariello with roasted baby potatoes, which had a nice light sauce and a lot of kick from the cherry peppers.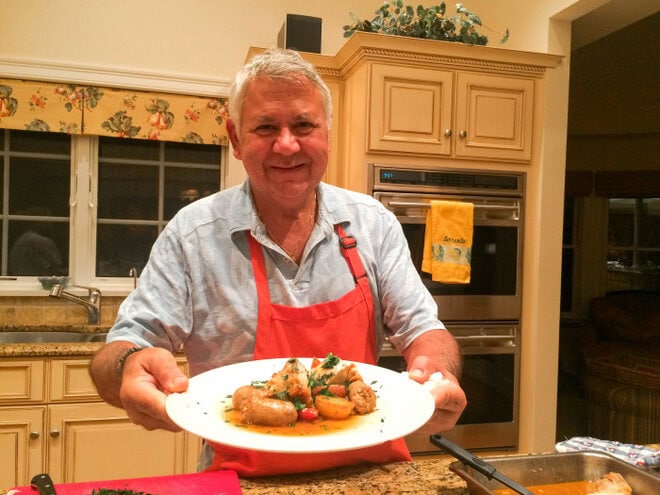 And for dessert, boozy grilled peaches with fresh ricotta. Forgetaboutit!